The photographer who captured the beautiful decay of the last deserted place in New York has said that he would like some of the buildings to be saved.
Chris Payne spent five years taking stunning pictures of the dilapidated buildings on North Brother Island in the East River, as poisoned ivy consumed the former quarantine hospital and its structures rotted and fell apart.
The former architect got to know every square inch of the crumbling properties during the shoots for his book, North Brother Island: The Last Unknown Place in New York City, and while he says many are too broken-down to be saved, his dream is that some might one day be restored.
Payne says: "I hope the Tuberculosis Pavilion will be renovated because it is quite beautiful and structurally still in good shape.
"It's my favorite building on North Brother Island, and the streamlined Art Moderne architecture is reminiscent of other civic institutions of that period and reflects a level of investment in public health and welfare that is unheard of now.
"Ironically, it was never used to treat tuberculosis, but rather functioned primarily as a dormitory."
From 1885 until the 1930s, North Brother Island was the site of Riverside Hospital, which treated patients suffering from deadly communicable diseases, including smallpox, typhus, scarlet fever and even leprosy.
Typhoid Mary – who was thought to have infected 51 people with the disease whilst working as a cook at the turn of the last century – spent the last 23 years of her life quarantined there.
After World War II, the island housed war veterans and their families during a nationwide housing shortage, before reopening in the 50s to treat young drug addicts.
Payne says: "The archeologist in me would have liked to have seen the island in its heyday in the 1930s, when its campus was densely packed with all kinds of buildings. Many were already gone by the time North Brother was abandoned in 1963.
"For my book I tried to reconstruct North Brother's past, using fragments to show how it once functioned as a self-contained community. The decay is evocative but sometimes it gets in the way of telling a more meaningful story.
"Given my training in architecture, I'm inherently fascinated by how things are purposefully designed and constructed, and how they work—whether it's a machine, a building, or in the case of North Brother, an entire community. Taking pictures is like drawing. It's a learning tool that helps me break down a whole into its various parts."
Payne – who lives in upper Manhattan – spent such a long time on the project because he wanted to capture the island as it moved through the seasons.
He says: "Its appearance changes dramatically, especially from winter to summer. It also takes a long time to work one's way through all the buildings and choose the best views.
"Certain shots are better at different times of the year. For instance, the interiors become brighter in winter when there's no foliage blocking the windows."
Given the state of the buildings, it seems miraculous that Payne has never been hit by crumbling masonry or fallen through a rotten floor, but he fears he might be in line for a more insidious injury.
He says: "I've never had any accidents, so I guess I'm lucky. A greater long-term danger, however, is all the asbestos I've encountered over the years. These old buildings are full of it."
Since Payne first arrived, North Brother Island has changed considerably, with plants growing more rampant year on year and Hurricane Sandy taking its toll by uprooting trees and washing trash on to its shores, spoiling its pristine wild state.
And what his book may have captured is not just a vision of the past, but of the future too – which could be why the images are so resonant.
He says: "When I was working on this project I read Alan Weisman's The World Without Us and one of his chapters details what would happen to New York City if people just suddenly vanished, and how the city, its streets, buildings, and infrastructure would break down. His descriptions could have been captions for my photos.
"On the one hand this book is a window into the past, an archival record of the island and its buildings. It is also a glimpse into the future, into a world without people."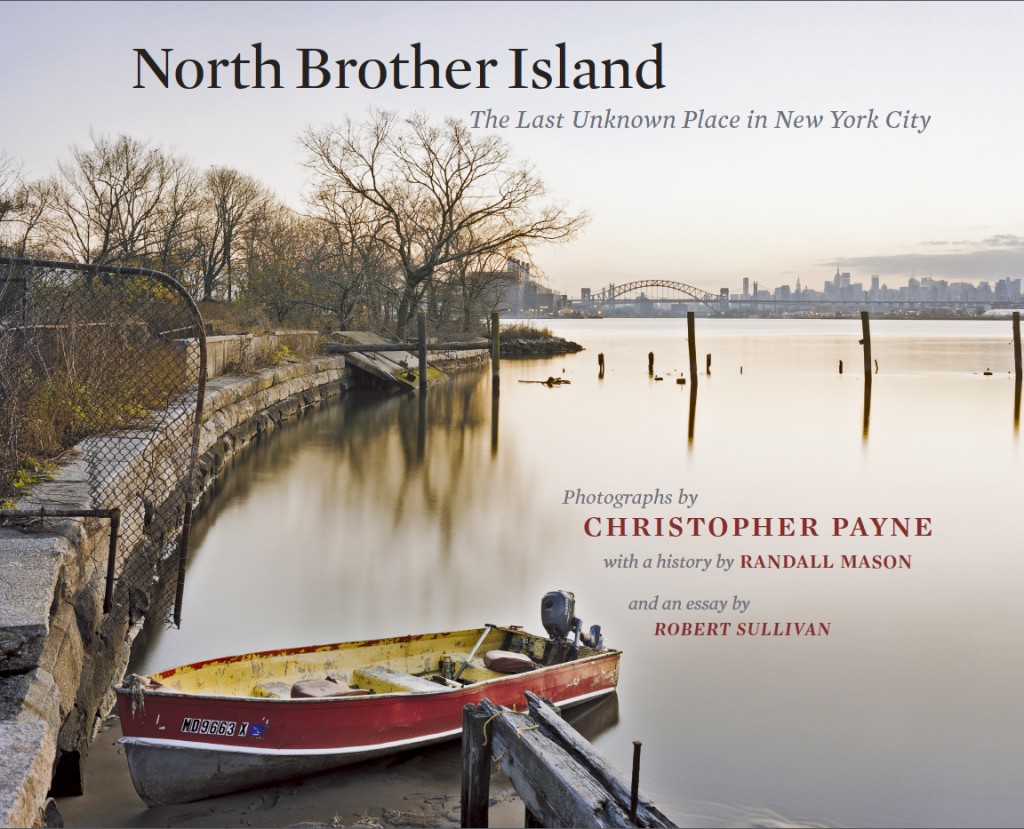 *Payne's current projects include the American textile industry and the famous Steinway & Sons piano factory in Astoria, Queens.
Lead photo of the Tuberculosis Pavilion's lobby © Chris Payne
« Mad Men main man's 60s obsession Gin kit sparks bootlegging party boom »