I was devastated when a blaze ripped through Charles Rennie Mackintosh's Art Nouveau architectural masterpiece, the Glasgow School of Art, in May.
The Scottish artist's work is of world-wide significance, and both Moma and The Met have examples of his work.
The stunning library was the worst hit, but work is being carried out to restore it and I wanted show how the much-loved building is being resurrected.
It had occurred to me, whilst watching the news reports of the fire, that the flames echoed the Art Nouveau plant forms that Mackintosh used in his work.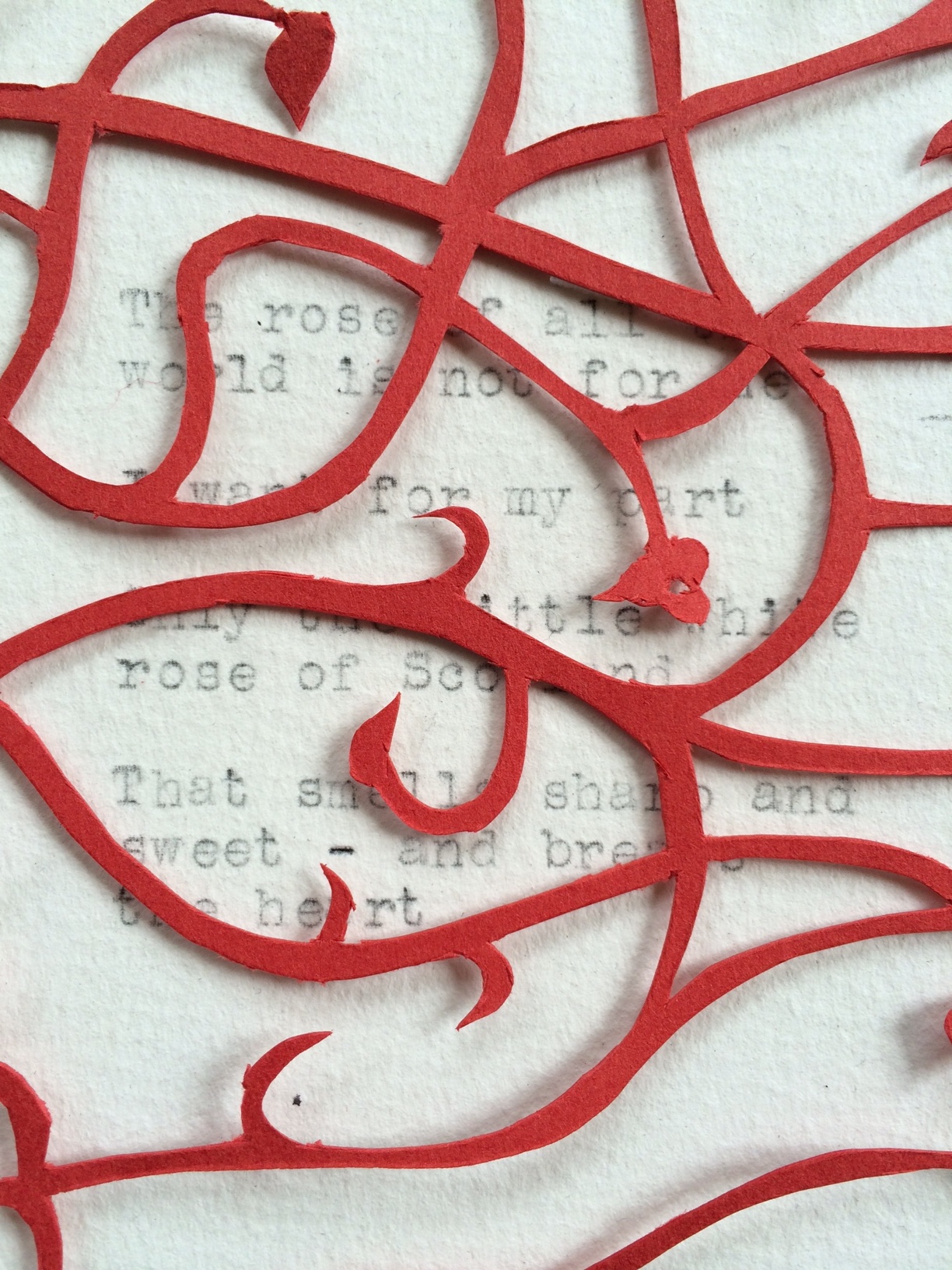 I thought at the time that the only good thing that could possibly come from this building being burned is the creation of more art. That's when I started on this paper-cut, called Little White Rose.
The flames become flowers in this piece, showing how art can blossom from tragedy. The cut is overlaid on The Little White Rose of Scotland, the Hugh MacDiarmid poem, which seemed to sum up the feeling in the air that day.
I really hope that more art springs from the fire – I'm sure it already has. And it's fantastic that work is ongoing to repair the building.
There are now signed, limited-edition laser-cuts of Little White Rose in the Boo York City shop, in both A4 and A3 size.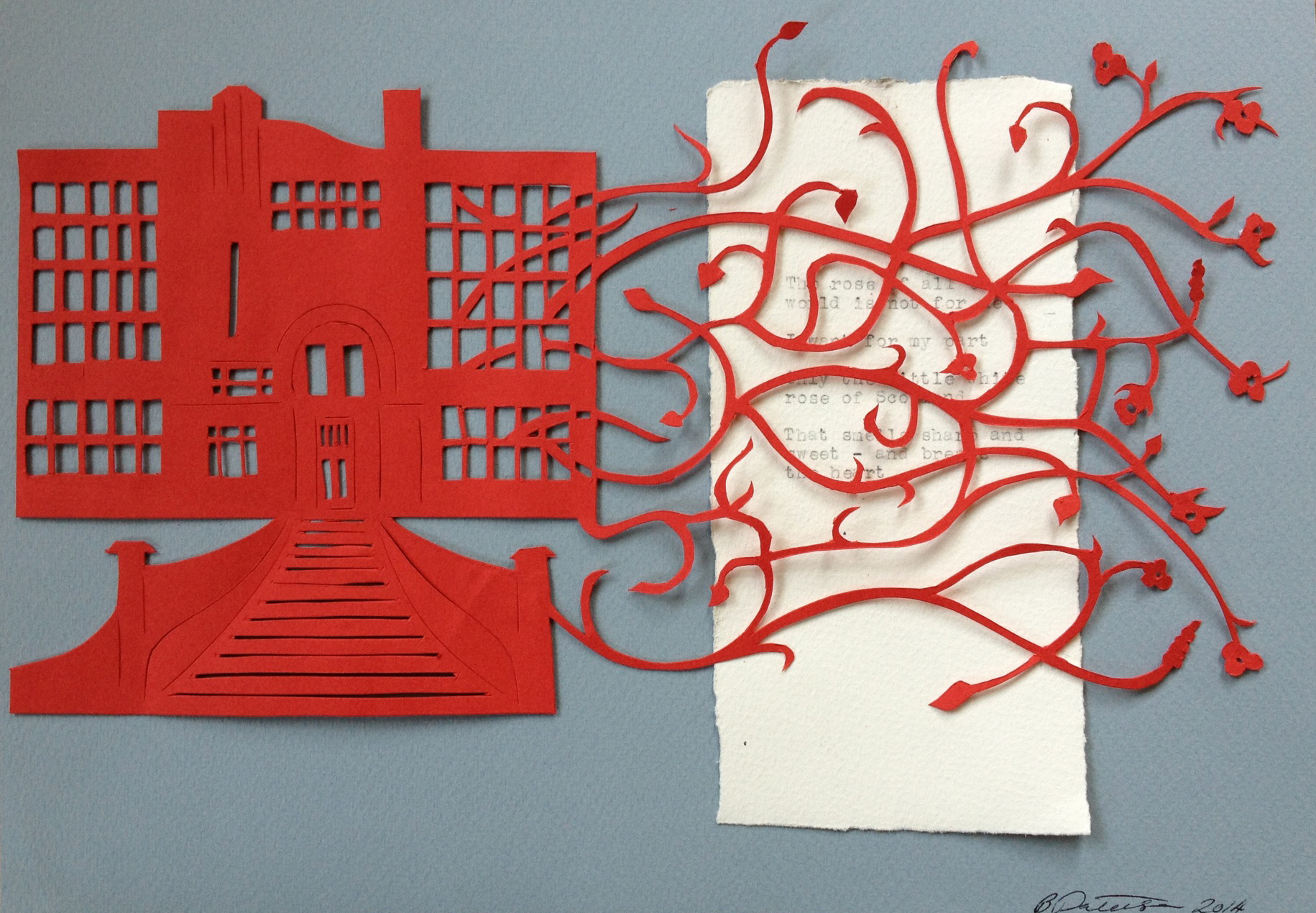 « Self-portraits in muscles and mortar Photojournalist who captured gritty New York »