AN artist horrified by the killings of unarmed black men by police officers in Ferguson and New York has created a new work – accusing everyone of being responsible for the deaths.
Night of a Thousand Eyes, by artist Boo Paterson, focuses on the killings of Michael Brown in Ferguson, Missouri, and Eric Garner in Staten Island, New York.
The paper-cut shows a black hand sinking into an abyss, as multiple disembodied eyes stare out at the viewer.
Paterson says: "I was so shocked when I heard the Ferguson cop Darren Wilson was not indicted for the killing of Michael Brown – the decision seemed completely retrograde, like one that would have been made in the 40s or 50s.
"Then when Eric Garner was throttled in New York there was this sense that injustice was being heaped on injustice."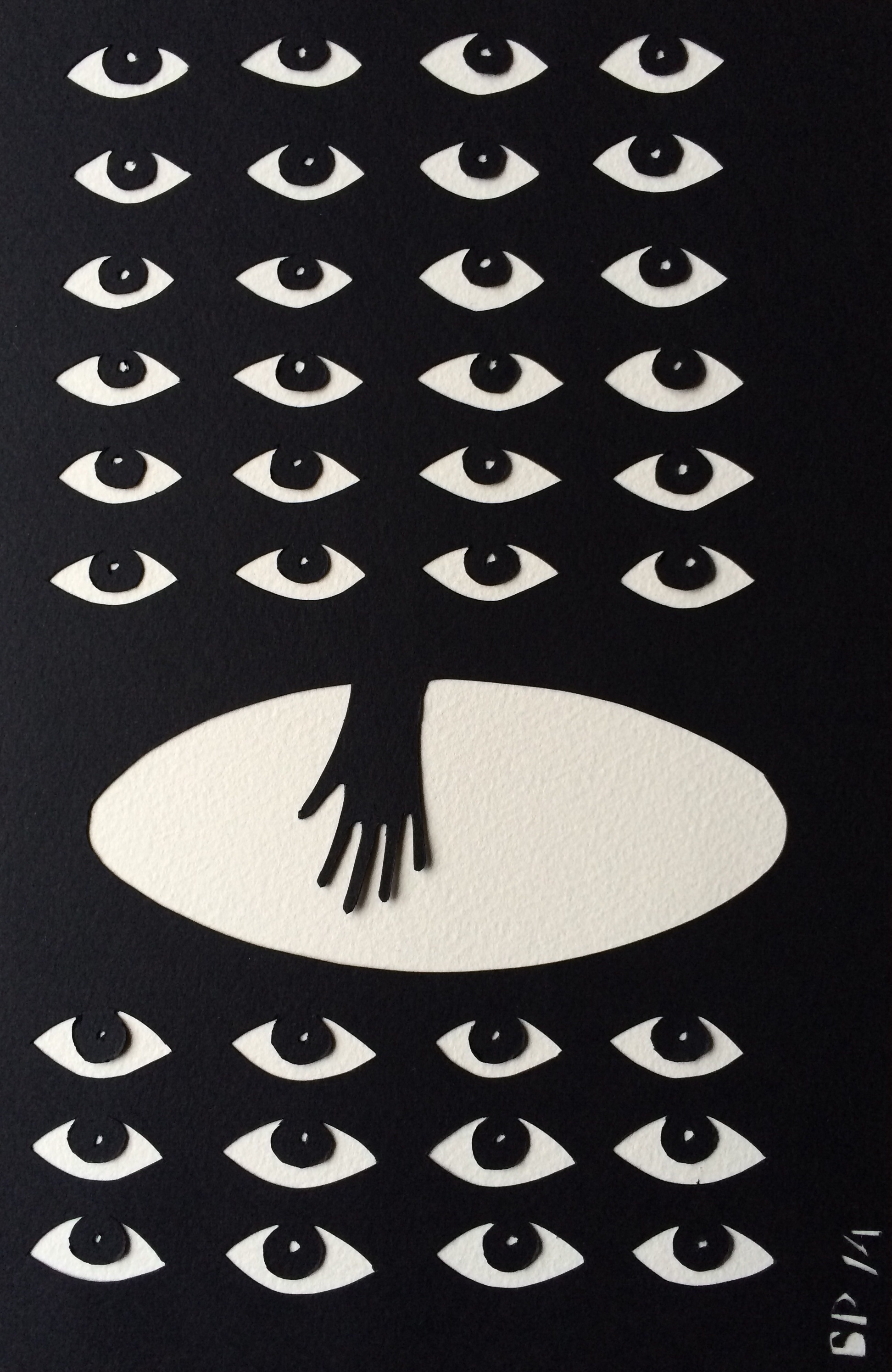 Paterson says that Night of a Thousand Eyes accuses us all of being partially culpable for these deaths through our apathy.
She says: "The bleeding-heart liberals – myself included – talk to each other about how terrible racism and police brutality are, but don't make official complaints or join organizations to prevent it.
"Like us, the thousand eyes in the paper-cut are always watching, but they do nothing except silently bear witness. The only hand in the picture is of the victim, reaching in vain for someone to pull him from oblivion."
Paterson hopes that Brown and Garner's deaths will be catalysts for change. She says: "I'm heartened that people are now so angry that they've been moved to march and protest vehemently, but that spirit should not be allowed to fade away. Let's make these tragedies the turning points for change."
« Boozy art classes paint the town red A shot in the dark for Weegee »