Beautiful vintage-style posters are going up all over town – to encourage New Yorkers to visit their own city as tourists.
The stunning artworks for the See Your City campaign echo the designs of British graphic artist, Tom Purvis, whose iconic work for LNER train company in the 30s focused on the dazzling scenery at the destinations, rather than on the locomotives themselves.
Emily Lessard, the Creative Director for campaign organizers NYC & Company, came up with the designs, which are sure to become collectors' items in the same way that Purvis' have.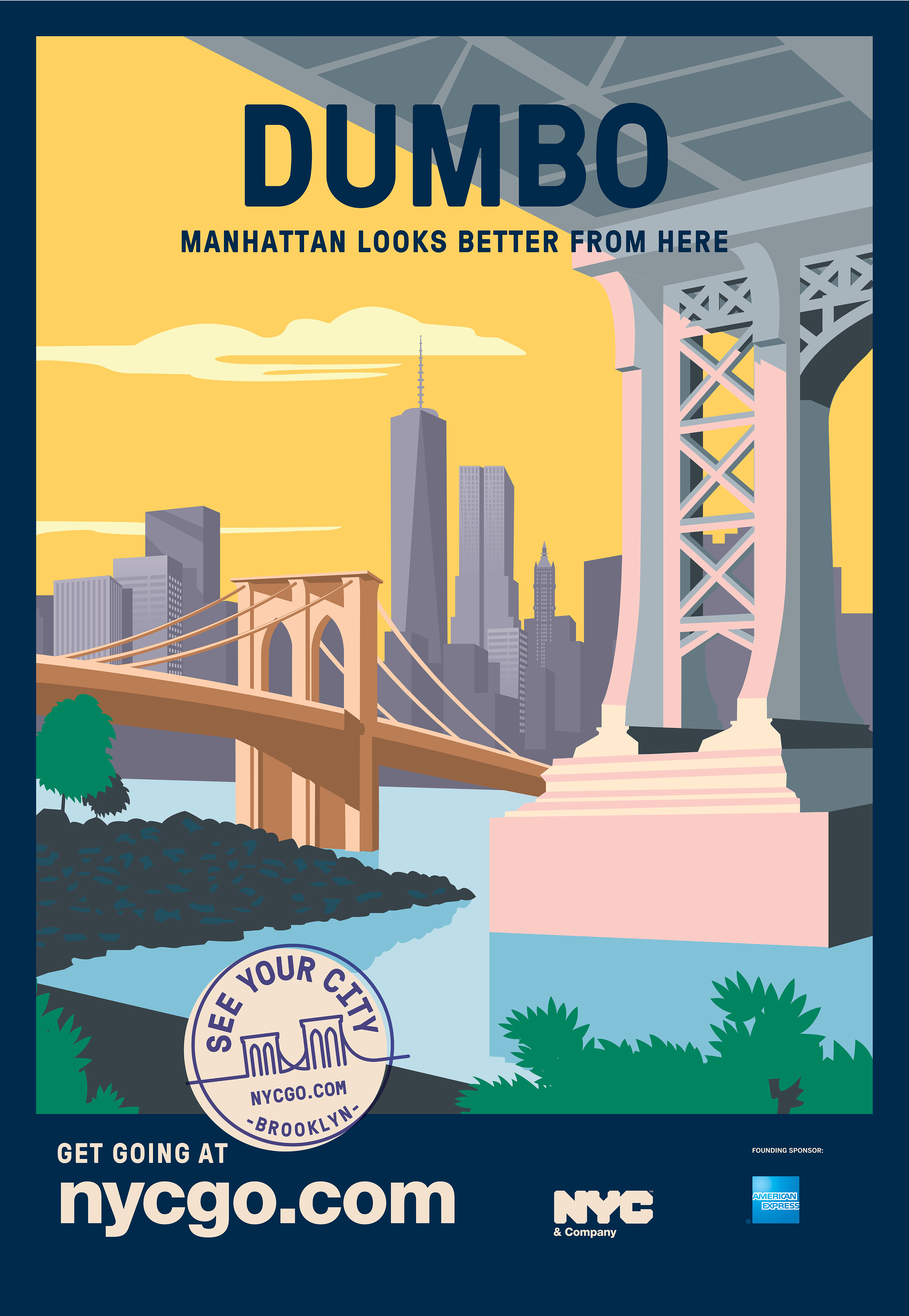 She said: "With See Your City, we were challenged with the task of selling New York City to New Yorkers, and our goal was to create inspiration to convince New Yorkers to explore their own backyards.
"By referencing vintage travel posters and passport stamps, we reframe the familiar as foreign and idealized, and we're able to grab the attention of New Yorkers with video content that has clever yet unexpected and aspirational tones."
The images – stripped of detail and richly colored – will appear on bus shelters, lamppost flags and in taxi videos telling locals to "go somewhere new for a change".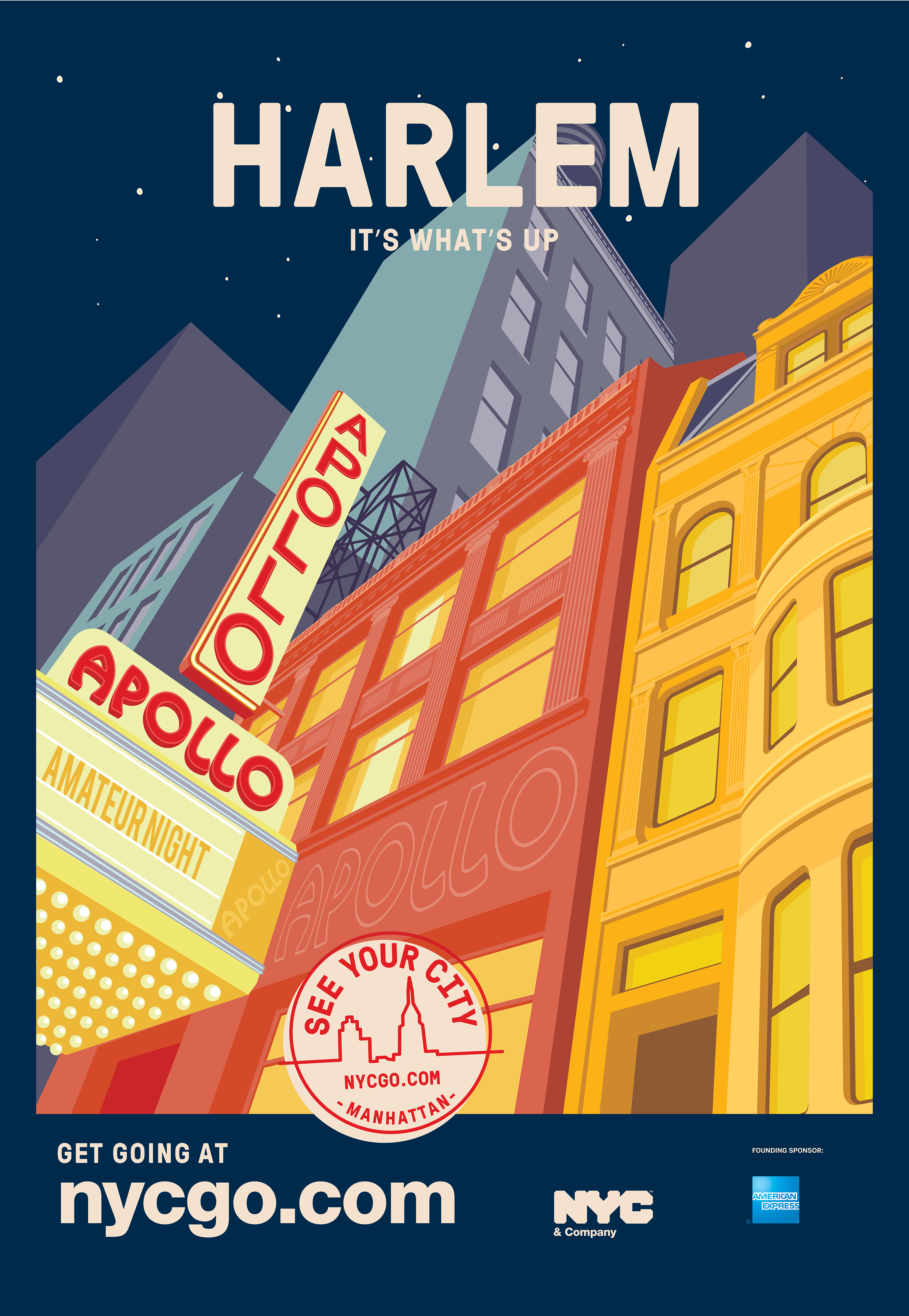 Many of the destinations chosen for the campaign are perhaps less of a must-see for tourists than Manhattan from the 70s downwards is. But Fred Dixon – president and CEO of NYC & Company – is confident he can lure adventurous New Yorkers to sample the delights away from their usual stomping grounds.
"For visitors, a trip to New York City is a vacation of a lifetime. For a lucky eight million, it's just a subway ride away," he said.
"We want to give New Yorkers a new perspective on the five boroughs. Start thinking of the more than 250 New York City neighborhoods as 250 opportunities to travel."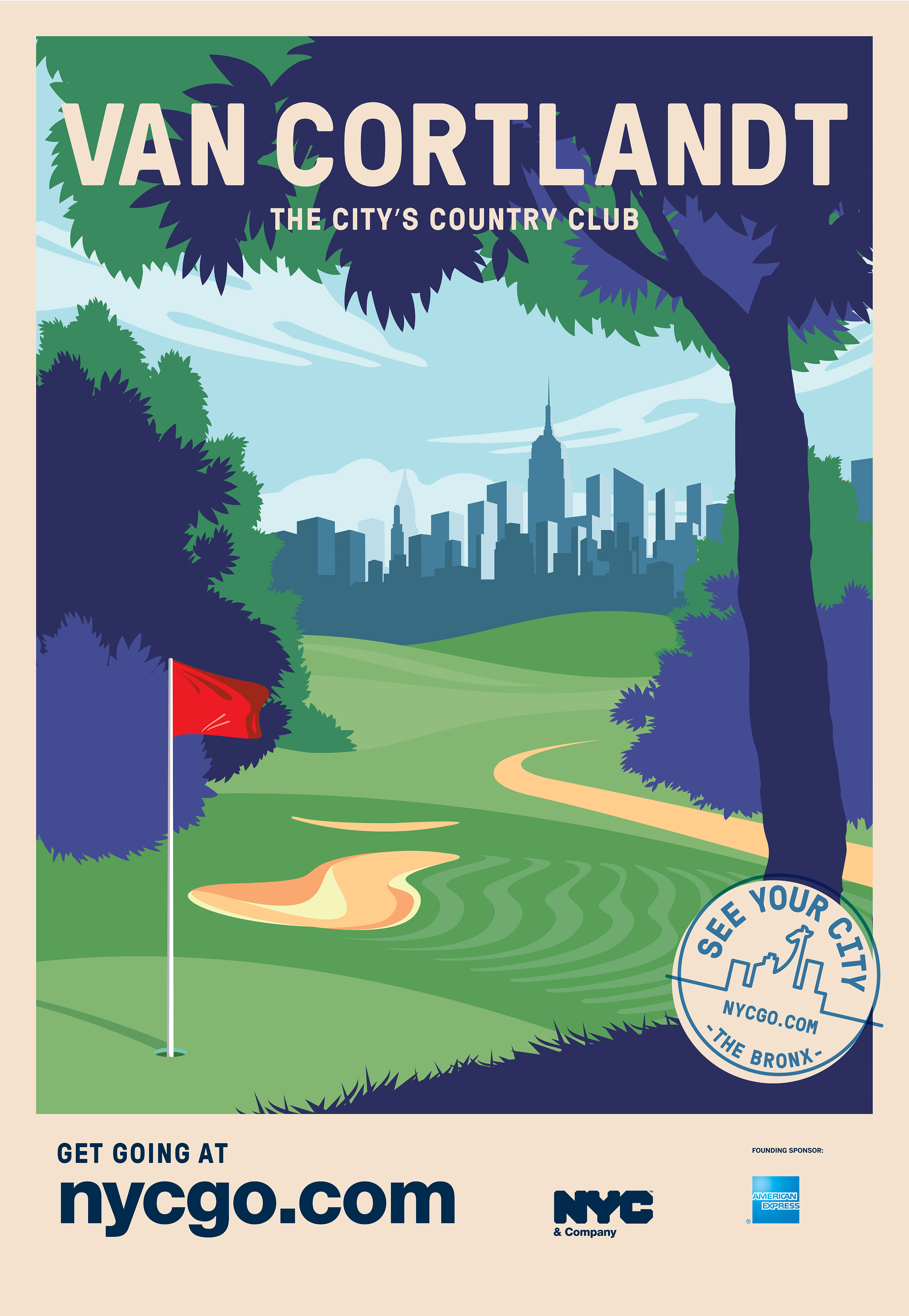 An NYC & Company spokesperson added: "Part of our mission is to inspire visitors and New Yorkers to travel to all five boroughs. We want to give New Yorkers a new perspective on the five boroughs by inspiring them to discover their own backyards.
"New Yorkers sometimes take for granted the attractions, restaurants, shops and cultural gems that exist in their hometown. Although repeat and intrepid visitors already explore neighborhoods throughout the five boroughs, when locals show interest, tourists will follow."
The three-month campaign on NYC Go will showcase 10 neighborhoods: Arthur Avenue (the Bronx), Carroll Gardens (Brooklyn), DUMBO (Brooklyn), the Staten Island Greenbelt, Harlem (Manhattan), Hell's Kitchen (Manhattan), Jackson Heights (Queens), Long Island City (Queens), St. George (Staten Island) and Van Cortlandt Park (the Bronx).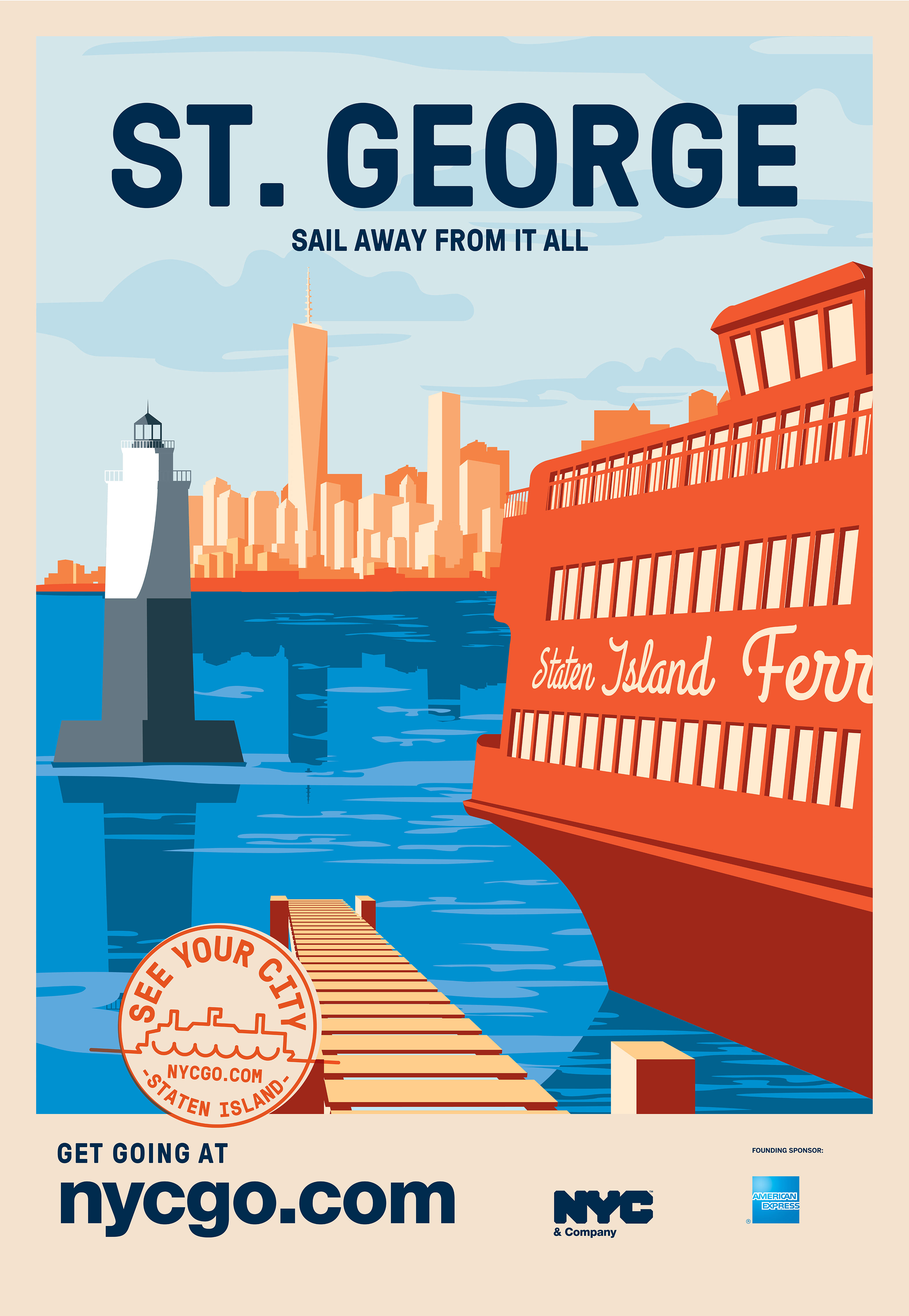 There are itinerary suggestions and video postcards on the website and the spokesperson added: "Neighborhoods were featured based on accessibility by public transportation and the area's attractions—whether restaurants, cultural institutions, shops, parks and more.
"We hope to highlight even more neighborhoods as part of the campaign in the future. Our goal is to drive interest and spending in neighborhoods throughout the five boroughs. Locals help create the vibrancy and appeal of our city's diverse and culturally rich neighborhoods and enclaves."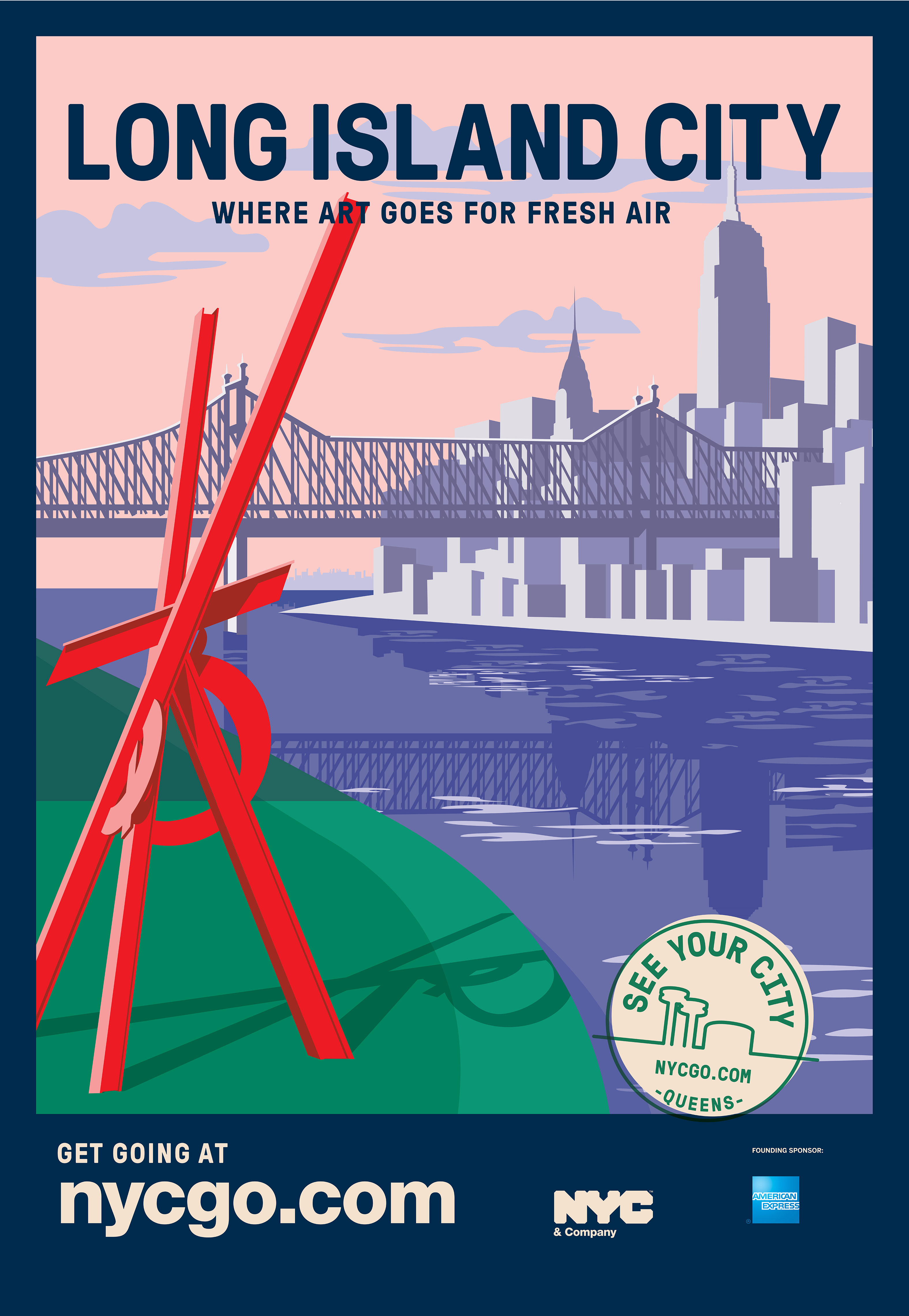 « Photojournalist who captured gritty New York The hardest place in world to make it as a musician »